A study suggests that zinc may help the body to control infection without letting the immune response get out of control.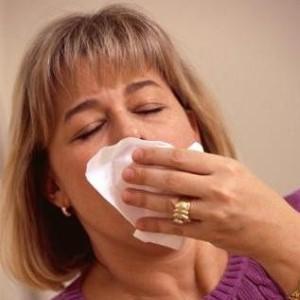 Zinc may help to control infections by preventing the immune system from creating too much inflammation, new research suggests.
The essential mineral is often taken by people in the early stages of a cold and the latest study from Ohio State University in the US provides one reason for why this may be beneficial.
When we catch a cold our body's immune system leaps into action, often leading to excessive inflammation that can cause problematic symptoms.
The Ohio State study suggests that zinc reduces the risk of this out-of-control inflammation by balancing the immune response.
However, if a person does not have enough zinc in their system to start off with, not only are they more likely to succumb to infection in the first place, they may also suffer the consequences of an overactive immune system.
The study looked specifically at sepsis - a severe systemic response to infection that often causes death among intensive care patients. But the researchers believe their findings, which are published in the journal Cell Reports, may be applicable to other types of infection.
Senior author Dr Daren Knoell, professor of pharmacy and internal medicine at Ohio State, explained: "Our work is focused on what happens once you get an infection - if you are deficient in zinc you are at a disadvantage because your defence system is amplified, and inappropriately so.
"The benefit to health is explicit: zinc is beneficial because it stops the action of a protein, ultimately preventing excess inflammation."
UK health experts say that people should avoid taking too much zinc in supplement form, as this could be harmful.
However, one way to boost your intake without overloading your body could be to use a supplement in which zinc is just one of many important nutrients.
For instance, AlphaGuard Plus, which is supplied byThe Really Healthy Company, contains zinc alongside a whole host of other antioxidants that support the immune system.
Each capsule of this powerful antioxidant complex provides 10mg of zinc, alongside vitamin C, grape seed extract, curcumin and many more nutrients for optimum wellbeing.