A study suggests that people's perceptions of stress can influence their heart health.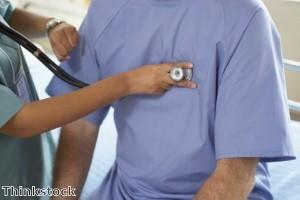 People who worry about the effects of stress on their health may be doing themselves even more harm, a study in the European Heart Journal has found.
Researchers analysing data from the Whitehall II study - which has followed thousands of civil servants in London since the mid-1980s - found that people who believe stress affects their health 'a lot or extremely' had double the risk of a heart attack, compared with those who weren't concerned about the impact of stress.
Stress was already known to affect a person's health - including their heart health - but this is the first study to investigate perceptions of stress, rather than the condition itself.
"This current analysis allows us to take account of individual differences in response to stress," said Dr Hermann Nabi, a senior research associate at Inserm medical research institute in France.
"We found that the association we observed between an individual's perception of the impact of stress on their health and their risk of a heart attack was independent of biological factors, unhealthy behaviours and other psychological factors."
Dr Nabi pointed out that individuals respond differently to stress and have varying capacities to cope with anxiety.
He advised people to identify the sources of their stress and consider ways to manage the problem, such as relaxation techniques and exercise.
A spokeswoman for the British Heart Foundation agreed that people should find ways to unwind and decrease their daily levels of stress.
Thembi Nkala, the charity's senior cardiac nurse, explained: "Stress can make you smoke, eat and drink alcohol excessively, so a healthy lifestyle, relaxation techniques and physical activity can be helpful."
People with concerns about the effects of stress on their heart health may want to consider using a food supplement such as AlphaGuard Plus, which is a full-spectrum antioxidant complex that can help to protect the body's cells.
When we become stressed, the natural process of oxidation that releases energy inside our bodies can become destructive, resulting in our cells being damaged by free radicals and increasing our risk of degenerative conditions and premature ageing.
AlphaGuard Plus contains a wide range of the most effective antioxidant nutrients and complexes and may therefore help to tackle oxidative stress inside the body and maintain optimum wellbeing.