Patients with chronic heart failure appear to face an elevated risk of urinary incontinence.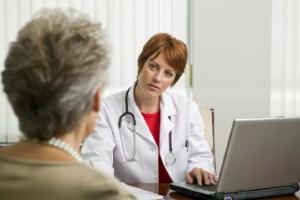 Urinary incontinence seems to be a common occurrence among patients with chronic heart failure, a study has shown.
The condition is common among older adults, but little is known about its frequency in people with heart failure.
Researchers at the Princess Alexandra Hospital in Brisbane, Australia, studied a group of 89 people with heart failure - with an average age of 67 years - in order to assess the frequency and severity of urinary incontinence.
They found that approximately half (49 per cent) of the patients reported episodes of urinary incontinence.
Just over a third of people with incontinence described their condition as slight or moderate in its severity.
Higher doses of the loop diuretic drug furosemide (greater than 20mg per day) were associated with an increased risk of urinary incontinence, as were low doses of beta blockers, which are commonly used to treat heart conditions.
Urinary incontinence was also more common among patients who reported missing or altering a dose of their diuretic medication.
Publishing their findings in Heart & Lung: The Journal of Acute and Critical Care, the study authors concluded that the frequency of urinary incontinence "appears high" among people with heart failure.
"It appears that screening for urinary incontinence may be important as part of routine care in heart failure management programmes," they observed.
The researchers also noted that heart failure patients' dosages of furosemide and beta blockers should be monitored, along with their adherence to diuretics, as these factors appear to influence the likelihood of urinary incontinence.
There are various surgical procedures that can be performed to ease incontinence, but heart failure patients with urinary complications may want to consider a more natural approach to improving their condition and reduce the symptoms of incontinence.
One such approach would be to use Flowease, suitable for use by both men and women.
Flowease contains a high-quality rye flower pollen extract that helps to maintain bladder health and provides specific combinations of phytonutrients, including minerals, trace elements, amino acids, liponic acids, nucleic acids, enzymes and antibacterial substances, which together have been shown to support healthy urine flow.