A food supplement containing lycopene alongside a range of other nutrients, vitamins and minerals could be beneficial for men with an enlarged prostate.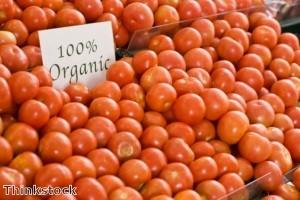 Men who regularly need to visit the bathroom at night due to prostate troubles may want to consider trying a natural supplement containing ingredients such as lycopene.
A number of recent studies have shown benefits from lycopene - an antioxidant plant chemical found in tomatoes and other red fruits - supporting its role alongside a raft of other natural compounds in optimising prostate health.
For instance, a phase-II study just published in the journal Complementary Therapies in Medicine (June 2013) looked at the effect of a herbal supplement containing lycopene and other plant extracts in 57 men.
Participants were aged between 40 and 80 years and were healthy other than having a diagnosis of benign prostatic hyperplasia (also known as an enlarged prostate), a common condition that affects about three-fifths of men over the age of 60.
After receiving treatment for three months, men given the supplement containing lycopene showed a significant decrease in prostate-related symptoms, compared with those given a placebo (dummy supplement).
Lycopene users typically benefited from a 15.6 per cent reduction in the frequency of urination during the daytime, while night-time visits to the bathroom were cut by more than a third.
Meanwhile, a separate study published in the journal Cancer Prevention Research observed beneficial protein changes in prostate cells treated with lycopene.
These and other such studies add to a growing body of evidence suggesting that lycopene may be one of a number of natural plant ingredients to have benefits for prostate health.
As a result, older men may want to consider using a high-quality supplement designed to support optimum prostate health, such as AlphaProst Plus or Imupros Forte, both of which are supplied by Really Healthy.
Importantly, both of these food supplements include lycopene alongside a range of other natural herbs and nutrients that have been shown to have benefits for prostate health.
For instance, AlphaProst Plus combines a number of effective plant extracts, including mixed plant sterols and saw palmetto extract, as well as lycopene.
Imupros Forte, meanwhile, is a powerful blend of important nutrients, such as special linseed extract, curcumin and selenium - again combined with lycopene.
Experts believe taking a wide range of different nutrients, vitamins and minerals in this way is far better for the body than focusing exclusively on one extract or mineral to the exclusion of all others.