Mayo Clinic researchers have warned that eating disorders are not being diagnosed in teenagers who lose weight unhealthily.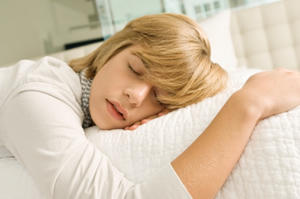 All too often, eating disorders are not being diagnosed in obese teenagers who lose weight, it has been suggested.
In a recent Pediatrics article, Mayo Clinic researchers warned that disorders such as anorexia nervosa and bulimia nervosa are not being adequately detected in such patients.
This is because the initial weight loss is seen as being positive by healthcare providers and family members, which helps to mask other health problems.
Mayo Clinic researchers argued that formerly overweight adolescents - those who have lost weight - tend to be more susceptible to the development of eating disorders.
It also takes longer to diagnose them than in youths who are within a normal weight range, they said.
According to Dr Leslie Sim, an eating disorders expert in the Mayo Clinic Children's Center, this is particularly problematic.
"Given research that suggests early intervention promotes best chance of recovery, it is imperative that these children and adolescents' eating disorder symptoms are identified and intervention is offered before the disease progresses," she stated.
Dr Sim noted that individuals with a weight history in the overweight or obese range represent "a substantial portion" of adolescents treated for eating disorders.
Mayo Clinic says at least six per cent of adolescents suffer from such a disorder.
The medical care provider said more than 55 per cent of school-age females and 30 per cent of males report disordered eating symptoms.
These include fasting, binge eating and the use of diet pills, vomiting or laxatives to induce weight loss.
Two of the healthiest and most effective ways to lose weight are to enjoy a nutritious, balanced diet and to exercise. However, individuals looking for additional ways to boost their weight loss programme in a safe and wholesome way may be interested in taking a healthfood supplement that has been proved to aid with weight loss.
Green Tea-ND extract from Premier Research Labs, available from the Really Healthy Company, is one such supplement, that can help keep the pounds off as constituents of the extract have been proven to inhibit intestinal glucose and lipid uptake.