Good oral health can reduce the likelihood of many serious conditions, but it seems many Britons are unaware of this.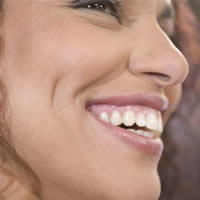 Many Britons do not pay enough attention to their oral health or recognise the importance of good dental hygiene for the rest of their body, a survey suggests.
Healthcare provider Simplyhealth commissioned a survey of 5,000 adults which found that 20 per cent of people do not brush their teeth twice a day, as recommended by dental professionals.
This figure rises to 25 per cent of 25 to 34-year-olds, suggesting that people in this age group need to pay particular attention to their tooth and gum health.
The survey - which was conducted by research firm OnePoll - also revealed that just 11 per cent of people leave half an hour before brushing their teeth after eating, with a similar proportion remembering not to rinse their mouth with water after brushing.
James Glover, a spokesman for Simplyhealth, commented that a "vast number of British adults are still unaware of how best to care for their oral health".
"As well as visiting the dentist, it is important to maintain the health of your mouth on a daily basis," he advised.
The survey also revealed that many people are unaware of the diseases that are linked to poor oral health.
Almost seven out of ten respondents recognised that poor oral hygiene can affect the rest of the body, yet only 59 per cent knew of its links with cardiovascular disease and mouth cancer, with just six per cent aware of the possible association with dementia.
Worryingly, 22 per cent of adults admitted that learning more about the links between oral health and serious health conditions would not encourage them to change their dental habits.
The reality is that healthy gums and teeth are important for overall health, as well as for cosmetic reasons, and people should adopt a twice-daily oral hygiene programme including brushing, flossing and rinsing with mouthwash.
Those who want to give their teeth and gums the best possible care might also want to consider adding an all-natural dental powder to their regime, called Good-Gums.
Supplied by The Really Healthy Company, this 100 per cent natural solution is brushed on to the teeth and gums after flossing, leaving a beneficial blend of herbs and minerals on the teeth in the hours that follow.
It contains ingredients such as baking soda, French grey sea salt, vitamin C, myrrh, peppermint, bioflavonoids, cinnamon, tea tree powder and cranberry powder, which together can help to prevent gum disease and improve overall oral health.