New research has highlighted the benefits of multivitamin and mineral supplements for older women with postmenopausal breast cancer.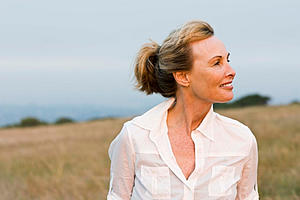 Much has been written about the potential benefits of dietary supplements, be they vitamins, minerals, compound formulas or likewise. Some may swear by these complexes, others may not.
However, sceptics will be hard pushed to deny new research suggesting that, for postmenopausal women who develop invasive breast cancer, a supplement containing both multivitamins and minerals could reduce their mortality risk from the condition by as much as 30 per cent, when compared to women who take no such formulas.
The study of thousands of women across the US, published in Breast Cancer Research and Treatment, was carried out by researchers at the Albert Einstein College of Medicine of Yeshiva University. Those carrying out the investigations took into account other compounding factors - for example, whether or not the women smoked, how much exercise they did, how old they were and how much alcohol they drank - and found that the association still persisted, despite these other factors.
Lead author Sylvia Wassertheil-Smoller, distinguished university professor emerita of epidemiology and population health at the institution, commented: "Our study offers tentative but intriguing evidence that multivitamin/mineral supplements may help older women who develop invasive breast cancer survive their disease."
She added that more studies were now needed "to confirm whether or not there truly is a cause-and-effect relationship here", adding that they were not at the stage where they could take the same results and apply them to premenopausal women.
Nevertheless, the majority of the women who took supplements as part of the investigation were said to have been taking them before their diagnosis, suggesting that it may be beneficial for women to start doing so as part of a healthy, balanced diet anyway - regardless of whether or not they have breast cancer.
KBG Algae, available from the Really Healthy Company, could be the perfect broad-spectrum complex for women to take, as it contains a wide range of vitamins, minerals and nutrients, which are all crucial for the healthy functioning of vital biological pathways in the body.
In fact, the healthfood supplement is one of the richest vegetarian sources of vitamin B12 on the market at the moment.
Other research has suggested that supplements such as this could help to protect individuals from other conditions.
For example, earlier this year, a study from the University of Eastern Finland revealed that low serum vitamin D levels could be a risk factor for pneumonia. Elsewhere, another study from the University of Helsinki showed that vitamin C could prove beneficial to those subjected to considerable physical stress, by potentially halving incidences of the common cold.