Millions of Britons are missing out on key vitamins and minerals, according to a new study.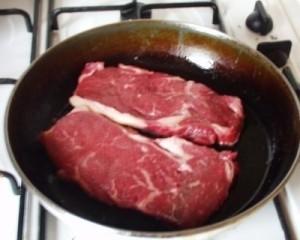 A growing number of people are choosing to cut back on red meat, amid concerns that a high intake may increase the risk of bowel cancer and other health problems.
While it is perfectly possible - and may indeed be beneficial - to live without eating red meat, there are concerns that some people fail to modify their intake of certain key vitamins and minerals to compensate for this change in their diet.
A new study, due to be published in the British Nutrition Foundation's Nutrition Bulletin, suggests that millions of Britons are not getting enough vital vitamins and minerals that are normally found in meat.
These include vitamins A and D, iron, magnesium, zinc, selenium and potassium, all of which are required for optimum health.
According to the study, which was conducted by independent dietician Dr Carrie Ruxton, Emma Derbyshire from Manchester Metropolitan University and Cardiff University's Professor Robert Pickard, women of reproductive age often have low levels of magnesium, iron, zinc, selenium and potassium.
People in midlife and older tend to be short on magnesium, zinc and potassium, although they usually have a more balanced diet than younger adults.
The study also found that among 13 to 18-year-olds, the most common shortages of nutrients include vitamins A and D, iron, magnesium, zinc, selenium and potassium.
A growing body of research shows the importance of these nutrients for a range of purposes inside the body, including immune support and cognitive function.
It is therefore vital that everyone - and particularly those who lead a vegetarian lifestyle or are trying to reduce their intake of red meat - pays attention to the levels of these nutrients in their diet.
Lead researcher Dr Ruxton told Easier.com: "The research indicates that even in developed countries such as the UK with a plentiful food supply, there is evidence of under-consumption of key vitamins and minerals which support long-term health."
If consumers are changing their diet or are generally concerned about their nutrient intake, they may want to consider using a nutrient-dense greenfood supplement, such as Organic Klamath Blue Green Algae.
Supplied byThe Really Healthy Company, this wild wholefood grows without pesticides or artificial fertilisers and provides a broad array of high-quality vitamins, minerals and nutrients that are easily absorbed and utilised by the body, including many of those found in red meat.
Another way of enjoying the benefits of this powerful species of algae is to use KBG Super-3, a unique synergistic blend of Klamath Blue Green Algae alongside Spirulina and Chlorella.
Together, these powerful algae provide a concentrated nutritional boost and can help to maintain optimum health and vitality.