A study suggests that obese people may be more prone to damaging oxidative stress than their normal-weight counterparts.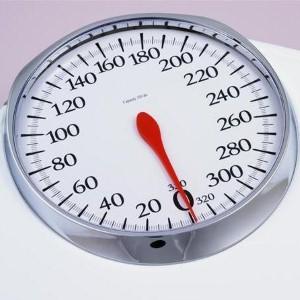 Obese people may want to consider using antioxidant supplements, after a study found they tend to have increased levels of oxidative stress.
Oxidative stress occurs when our body's cells become damaged by the process of oxidation as a result of molecules called free radicals.
Some people are particularly at risk due to exposure to pollution, radiation, fried or burnt foods or UV rays.
Now, it appears that obesity may also be a risk factor for oxidative stress, which can increase the likelihood of some illnesses and premature ageing.
Spanish scientists carried out an investigation to compare the levels of oxidative stress in morbidly obese and normal-weight people.
They did this by studying levels of breakdown products or 'metabolites' in participants' blood and urine.
A total of 56 people took part in the study, including 28 who were morbidly obese (with an average BMI of 50.1) and 28 whose weight was in the normal range (with an average BMI of 23.9).
The researchers found that levels of all the oxidative stress metabolites they considered were higher among morbidly obese people than those with a normal weight.
Obese individuals also tended to show lower antioxidant activity than their normal-weight counterparts.
Publishing their findings in the journal Nutricion Hospitalaria, the study authors concluded: "The figures of oxidative stress metabolites obtained in the group of patients with morbid obesity confirm the presence of oxidative stress in obesity at a pathological level, given the differences obtained in the group of normal population."
The researchers also observed that more than two-thirds (67.8 per cent) of obese patients had other co-morbidities, compared with none of the control group.
The findings suggest that people who have difficulty controlling their weight may benefit from using a high-quality antioxidant complex to help fight oxidative stress inside their bodies and ward off associated illnesses.
AlphaGuard Plus is a superlative antioxidant supplement containing many of the most beneficial antioxidant nutrients and complexes known to man.
These include vitamins C and E, grape seed extract, curcumin extract, quercetin and alpha lipoic acid, which combine with other extracts and nutrients to create one of the best all-in-one antioxidant supplements available.