A US study has found a possible link between anaemia and dementia in later life.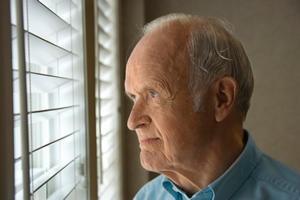 Older people with anaemia may be more likely to develop dementia than those without the condition, a study has found.
Researchers at the University of California, San Francisco looked at 2,552 people, aged 70 to 79, and found that 393 of them had anaemia at the start of the study.
Anaemia occurs when there are insufficient red blood cells in the body or a lack of haemoglobin in the blood. Red blood cells - and their constituent haemoglobin - play an important role by transporting oxygen around the body.
The condition usually occurs when a person has an iron deficiency, but may also be caused by a lack of vitamin B12 or folate.
The study participants were followed for 11 years, during which time they underwent memory and thinking tests.
Analysis revealed that people with anaemia at the start of the study had an almost 41 per cent greater risk of developing dementia than those without the condition.
This link remained after factors such as age, sex and education level had been taken into account.
Overall, 23 per cent of people with anaemia developed dementia, compared with just 17 per cent of those without.
Dr Kristine Yaffe, whose findings are published in the journal Neurology, revealed: "There are several explanations for why anaemia may be linked to dementia. For example, anaemia may be a marker for poor health in general, or low oxygen levels resulting from anaemia may play a role in the connection.
"Reductions in oxygen to the brain have been shown to reduce memory and thinking abilities and may contribute to damage to neurons."
Anaemia has previously been linked to an increased risk of early death.
One possible way for people to safeguard against conditions such as anaemia might be to ensure they are getting enough vitamin B12 or folate (vitamin B9) in the form of supplement complexes.
Max B supplied by Really Healthy contains all of the B vitamins in their end chain forms, which means they are ready for cells in the body to use straight away. In this way, the vitamins do not need to be converted from oxidised to reduced forms, unlike the case may be with another supplement.
Really Healthy's Natural Folate formula could also give a valuable boost on top of the vitamin B9 absorbed from any green vegetables included as part of a healthy, balanced diet. Also known as folic acid, folate is vital for certain biological processes in the body, like cell division, amino acid synthesis and immune function.
A high-quality folate supplement can also be beneficial in reducing the risk of heart disease by lowering levels of the non-protein amino acid, homocysteine.