Many people, including GPs, are switching their attention to plant-based remedies when it comes to treating low mood and depression.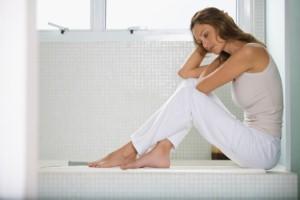 The antidepressant Prozac is currently celebrating the 25th anniversary of its launch in January 1988.
Sales of the drug have increased over the years and figures show it was prescribed almost four million times in 2011.
But despite its widespread use, many doctors are reluctant to prescribe it to patients until other more natural approaches have been tried.
A recent survey of more than 200 GPs by Schwabe Pharma revealed that over a quarter would recommend plant-based remedies over pharmaceuticals when treating patients with depressive symptoms.
One of the main reasons is that pharmaceuticals often have unwanted effects, according to Oxfordshire GP Dr David Edwards.
He told the Press Association: "Often GPs have become increasingly reluctant to treat cases of low mood with antidepressants such as Prozac, as these drugs are both powerful and, for some patients, are not without side-effects."
This is supported by recent research from the company KarmaMood, which found that 99 per cent of antidepressant users had suffered from side-effects such as loss of libido.
Another reason behind the recent increase in demand for natural remedies is the tightening of regulations.
"Since the introduction of new licensed herbal medicines last year, many people have felt more confident in turning to a herbal remedy ... to manage symptoms of low mood prior to seeking help from their family doctor," Dr Edwards explained.
Those who are keen to try a natural approach may want to consider a product such as Klamath Blue Green Algae, which is thought to have a wide range of health benefits
This organic green superfood is a good source of phenylethylamine (PEA), a natural endogenous amphetamine that has mood-modulating effects.
PEA works as a natural 'feel good' molecule to elevate mood and Klamath Blue Green Algae may therefore be beneficial for people with depression or seasonal affective disorder (SAD).
It's also important for people with depression to ensure they have a healthy and balanced diet, including adequate levels of vitamin D.
This can be difficult to achieve, as vitamin D is only found in a handful of foods - such as oily fish - and Britons have limited exposure to sunlight, which is required for the vitamin to be manufactured in our bodies.
Low vitamin D levels have been linked to a number of mood disorders and people may therefore want to consider using a high-quality vitamin D supplement, such as the one offered by The Really Healthy Company.