People need to look beyond conventional medicines to support their immune system in the fight against cancer.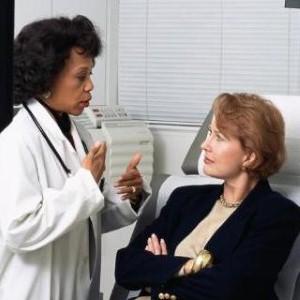 Some of the most common forms of cancer have had vast amounts of funding ploughed into research efforts, and survival has improved as a result. But for other, rarer types of the disease, the picture is far less reassuring.
Recent figures published by the Office for National Statistics revealed that survival rates for diseases such as pancreatic and stomach cancer are nearly 60 per cent lower than for more common cancers, such as breast and testicular cancer.
Yet despite being labelled as 'rare', these diseases represent about 22 per cent of all cancer cases, according to the organisation Rare Cancers Europe.
This means they affect more than four million people in the EU, including thousands of Britons.
One of the main problems with rarer cancers is that they tend to receive less research funding than the 'big four' most common cancers - bowel, breast, lung and prostate cancer.
The number of clinical trials is also very limited, because of the relatively small numbers of patients affected by these diseases.
As a result, treatment options are usually limited and are often general anti-cancer therapies, rather than ones that have been developed specifically to treat the type of cancer in question.
The number of affected patients is likely to increase over the coming years, with recent research predicting that unhealthy western lifestyles - including poor nutrition, excessive alcohol consumption and lack of exercise - will result in a more than 75 per cent increase in global cancer incidence by 2030.
All of these factors beg the question - what can you do to reduce your risk of developing these cancers or improve your chances of recovery?
A review by Cancer Research UK, published in December 2011, concluded that nearly half of cancers in the UK are caused by avoidable lifestyle choices, such as a poor intake of fruit and vegetables, drinking and smoking.
So improving your lifestyle and maintaining a healthy, balanced and natural diet is likely to be one of the most important steps to reduce your risk of cancer.
You might also want to give your body a helping hand by taking a food supplement such as BioBran, which is designed to help maintain a strong and healthy immune system.
Containing a unique blend of hemicellulose nutrients and other natural compounds, this health supplement's powerful immune enhancing abilities make it an important addition to even conventional anti-cancer treatments.