Men with bladder symptoms should visit their GP to ensure they do not have a related health problem.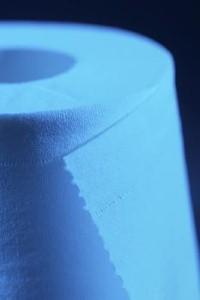 Bladder problems are often a symptom of factors outside of the bladder and prostate, Australian scientists have claimed.
Researchers at the University of Adelaide in Australia say lower urinary tract symptoms - such as regularly needing to visit the bathroom in the night - are often associated with conditions such as sleep apnoea, depression, anxiety, obesity, and even heart disease and type-2 diabetes.
Their study highlighting the broader relevance of bladder symptoms - such as urgency or frequent urination - is published in the Journal of Urology.
The researchers say it is therefore really important that men do not suffer in silence when they experience bladder symptoms and visit their GP to ensure another health condition is not to blame.
"Often when a man presents to his GP about urinary problems, the first assumption is that it's all because of the prostate," said Professor Gary Wittert, head of medicine at the University of Adelaide.
"However, our message is: men who are suffering from any of these water-works problems are also likely to be suffering from a range of other health problems that should be looked for and managed. In this way, men have a greater chance of reversing their bladder problems and potentially preventing more serious disease."
Dr Sean Martin, also from the University of Adelaide, emphasised that many of these other health problems are treatable or at least modifiable.
"And we've seen in our study that men can overcome their urinary problems if the underlying issues are correctly managed," he added.
One way to improve men's urinary symptoms could be to use a natural food supplement such as Flowease.
Supplied by The Really Healthy Company, this product contains premium-quality rye flower pollen extract, which has been shown to help maintain a healthy flow of urine.
It is backed by over 40 years of research into flower pollen and may be particularly beneficial for men - and indeed women - who regularly have to get up in the night to visit the bathroom.