Osteoporosis could threaten women's future independence, according to a new report.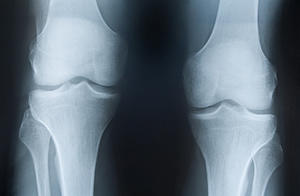 It is no secret that as people grow older, it becomes increasingly important to keep a closer eye on health and wellbeing, as the body may not be as resilient in later years as it once was.
To this end, new research may cause some women to open their eyes to the potential dangers of osteoporosis, as it has been suggested that the bone condition could seriously threaten postmenopausal women's independence.
This is according to a report entitled Bone Care for the Postmenopausal Woman published by the International Osteoporosis Foundation (IOF) that has been released in anticipation of World Osteoporosis Day, which falls on October 20th.
Furthermore, it highlighted the important role that many of these women can play as both caregivers and breadwinners, meaning that the wellbeing of other individuals could be affected should their independence and mobility by affected by the non-communicable disease.
According to official figures, around 200 million women are affected by osteoporosis, with around a third of women over the age of 50 who will suffer a fracture as a result of the condition.
This follows a recent report put together by the IOF and the European Federation of Pharmaceutical Industry Associations that revealed the bone ailment currently costs the EU around 37 billion annually. Add to this the fact that the number of cases is predicted to increase by 23 per cent from 27.5 million in 2010 to 33.9 million by 2025, and the bloc could be facing a relatively serious situation.
Professor John Kanis, president of the IOF, simply summed up the state of affairs by saying: "The time to act is now.
"As advocates for bone, muscle and joint health, we have identified cost-effective evidence-based solutions that can be implemented immediately, which will not only save lives but reduce healthcare costs and ultimately help governments," he added.
Co-author of the report Professor Bess Dawson Hughes, director of the Bone Metabolism Laboratory at the Jean Mayer USDA Human Nutrition Research Center on Aging at Tufts University in Boston, US said: "Although the earlier prevention begins the better, when a woman reaches menopause, she must not delay any longer.
"Menopause is the critical time to take preventive measures against bone loss and muscle weakness that can lead to osteoporosis, falls and fractures," the expert added.
If women believe that their independence might be compromised later in life by the condition, perhaps more will take preventative action to safeguard the health of their bones - not least because, for some, an osteoporotic fracture can even prove fatal.
One way of doing this might be to take a supplement which can help to protect their bones and keep them strong and healthy. Vitamin D3 Serum by Premier Research Labs, available for purchase from the Really Healthy Company, can help with this, while also supporting the immune system and aiding calcium absorption and cardiovascular function, amongst other things.
The vitamin is also known as the sunshine vitamin, as the body synthesises it as a result of direct exposure to sunlight. This is because it is actually one of the few essential nutrients of which it is difficult to consume sufficient quantities - especially for vegetarians who do not eat fish like salmon, mackerel and sardines, as these are the best nutritional sources of it.