It has been claimed that the obesity epidemic is behind a rise in the number of knee replacement operations.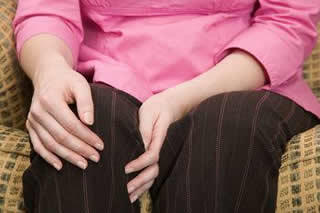 New research has suggested that rising obesity rates among under-25s are behind a boost in the amount of knee replacement surgeries that are being carried out.
The records from more than 125 orthopaedic surgeons across 22 US states is the first database of its kind comprising information about knee and hip replacement operations, with total joint replacements remaining some of the most expensive and commonly used surgical procedures in the country.
Chair and professor of orthopaedics and physical rehabilitation at the University of Massachusetts Medical School David Ayers commented on the fact that this operation was once largely reserved for more elderly members of the population or individuals who had sustained sports injuries.
However, with obesity becoming an increasingly significant problem, it is now thought to be behind a great deal of these procedures instead. Figures suggest that being overweight is far more of a problem for those under the age of 65, with 11 per cent of this age group being classified as morbidly obese compared to five per cent of over-65s.
"Our study shows that younger patients are more obese and experience the same amount of pain and functional disability as older patients and in some cases even more," the expert added.
Currently, around 600,000 knee replacement operations are carried out in the US every single year, costing $9.9 billion (£6.2 billion). However, should current obesity trends continue, this figure is expected to rise to 3.48 million procedures by 2030.
One of the worrying truths, which complicates the situation further, is that obese individuals are at a greater risk of experiencing problems following such operations - such as infection or the need for a revision procedure - than those who are a healthy weight. What's more, they are unlikely to regain the same level of function in their new joint than those who go through the procedure but are not obese.
Accordingly, the best practice should arguably be for medical professionals - supported by public health policies and programmes - to encourage people to adopt a healthier lifestyle and keep their weight in check.
"Unless we see a significant reduction in obesity, we will continue to see the necessity for more and more of these procedures," Dr Ayers concluded.
One step that people can take towards adopting this healthier way of living could be to take a look at their diet and consider whether or not they are getting all of their essential vitamins, minerals and nutrients from it, without which the body may struggle to reach its full potential and become more prone to illnesses, aches and pains.
Vitamin D3 Serum from Premier Research Labs, available from the Really Healthy Company, could be the perfect supplement to take for people who are concerned about safeguarding the health of their bones. Not only is the nutrient essential for strong bones, but it also helps to support the immune and cardiovascular systems, promotes calcium absorption and is necessary for normal cell division, amongst other functions.
This might be combined with a further broad-spectrum complex such as KBG Algae, available from the same retailer. Those who are following a diet in a bid to keep off the pounds should also consider that this formula is an especially rich source of chlorophyll, which helps with cell regeneration, blood purification and general detoxification, making it the perfect complement to a diet regime.