Vitamin B3 or 'niacin' appears to be associated with an increased risk of unwanted side-effects when taken alongside cholesterol-lowering statin therapy.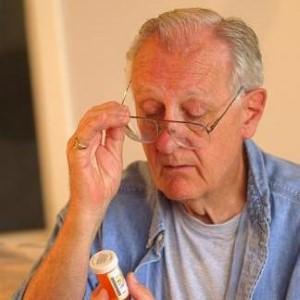 Patients who combine niacin (vitamin B3) with cholesterol-lowering statins may face an increased risk of side-effects, new research suggests.
Niacin has long been used to increase levels of high-density lipoprotein (HDL or 'good cholesterol') and reduce low-density lipoprotein (LDL or 'bad cholesterol') in patients with a high risk of heart disease or stroke.
But the latest study indicates that patients with narrowing of the arteries may want to consider an alternative natural approach to support their statin therapy.
Researchers at Oxford University's Clinical Trial Service Unit looked at almost 26,000 patients from China, the UK and Scandinavia between April 2007 and July 2010.
Participants were all assigned to intensive cholesterol-lowering statin therapy, with some also receiving 2g of extended-release niacin and 40mg of another drug called laropiprant, which is designed to reduce the incidence of niacin-related side-effects.
After being followed up for an average of 3.9 years, 25 per cent of patients on niacin had stopped their treatment, compared with just 17 per cent of those given a placebo (dummy treatment).
Professor Jane Armitage, whose findings are published in the European Heart Journal, revealed: "The main reason for patients stopping the treatment was because of adverse side-effects, such as itching, rashes, flushing, indigestion, diarrhoea, diabetes and muscle problems.
"We found that patients allocated to the experimental treatment were four times more likely to stop for skin-related reasons, and twice as likely to stop because of gastrointestinal problems or diabetes-related problems."
Writing in an accompanying editorial, Professor Ulf Landmesser from the University Hospital Zurich observed that niacin "has failed as a valuable partner of statin therapy".
As a result, statin users may want to seek alternative products to use alongside their cholesterol-lowering medication.
While many natural products have been shown to help lower cholesterol, particularly those containing plant sterols, people who choose to use B vitamin supplements may want to consider a product such as Premier Research Labs' Max B.
This high-quality nutritional supplement contains all of the B vitamins, including 78 per cent of the recommended daily allowance of niacin in its natural form so that it does not induce side-effects such as flushing.