Scientists in the US believe their findings concerning brown fat stem cells could lead to new heart and endocrine disorder treatments being developed.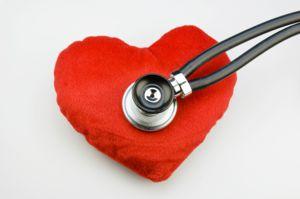 A recent discovery by scientists in the US could pave the way for new treatments for people with heart and endocrine disorders, experts have suggested.
Specialists at the University of Utah recently carried out a study in order to find out whether or not adult humans possess brown fat stem cells.
Researchers pointed out that brown fat is common in children with high metabolic activity, which means they are able to eat large quantities of food without putting on weight.
However, it has generally been accepted by the scientific community that it does not exist in adults, as the amount of brown fat in a person's body decreases over time, while they develop more white fat as they get older.
This means adults are more likely to put on weight if they eat to excess, as well as go on to develop conditions such as cardiovascular disease and diabetes.
Nevertheless, a team led by Dr Amit Patel, associate professor at the University of Utah's school of medicine, has managed to disprove this notion and successfully identify brown fat stem cells in human adults.
"The unique identification of human brown fat stem cells in the chest of patients aged from 28 to 84 years is profound," he commented.
"We were able to isolate the human stem cells, culture and grow them, and implant them into a pre-human model which has demonstrated positive effects on glucose levels."
Scientists at the University of Utah therefore believe their discovery could open the door for new medical treatments, such as drugs that can increase the ability of the body to create brown fat.
Furthermore, researchers are hoping future studies might lead to means of directly implanting brown fat stem cells into patients being developed.
"If you have more brown fat, you weigh less, you're metabolically efficient, and you have fewer instances of diabetes and high cholesterol," Dr Patel said.
The University of Utah added that obesity and diabetes have "become a global epidemic" and a major cause of severe cardiovascular disease in many countries.
According to the NHS, cardiovascular disease is the leading cause of death in Britain and also across the world as a whole.
Figures from the organisation show that more than 1.6 million men in the UK currently suffer from chronic heart disease, along with more than one million women, largely because of lifestyle factors such as a lack of exercise, smoking and a poor diet.
Statistics also indicate the condition causes over 88,000 fatalities in Britain every year, which works out to one death every six minutes and more than 200 people a day on average.
The NHS has identified strokes as a particularly serious problem among people with chronic heart disease, as over 43,000 are fatal every year. However, most deaths were said to arise from heart attacks.
Anybody looking to make a concerted effort to protect not only their endocrine and cardiovascular health, but also their body more generally, might be interested in supplementing their diet with a healthfood complex to ensure they are consuming all the right amounts of the essential nutrients our bodies need to function.
The broad-spectrum KBG Algae, available from the Really Healthy Company, is one of the most popular choices on the healthfood market, boasting a wealth of vitamins, minerals and other elements all designed to help keep the body finding fit.
Meanwhile, the Natto NKCP formula - from the same supplier - contains an enzyme that has been extracted from a Japanese delicacy called natto; rather, fermented soybeans known for their nutrients for over 2,000 years. The tablets help to maintain optimum blood flow and vascular health, meaning they could be the perfect supplement for someone who is perhaps less mobile.