Another study has added to the growing body of evidence supporting an immunotherapy approach in the fight against cancer.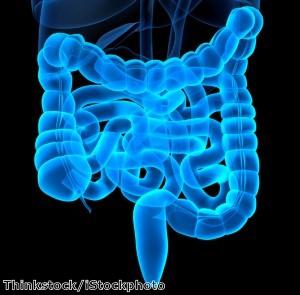 A novel type of cancer drug that fights bowel cancer by stimulating the immune system has shown promise in early testing, but it will be years before the treatment is ready for clinical use.
The drug is currently known as MGN1703 and is designed to activate components of the innate immune system so that it destroys cancer cells.
Results from a small phase-II trial involving 59 patients with advanced colorectal cancer were presented at the recent ESMO World Congress on Gastrointestinal Cancer.
They showed that the new treatment approach could be beneficial when administered during the 'maintenance' phase of treatment, when a patient's cancer is under control and their chemotherapy is stopped until their disease progresses again.
The drug delayed the progression of patients' cancer, apparently by activating a group of immune cells called natural killer (NK) cells.
Professor Hans-Joachim Schmoll, from Germany's Martin Luther University, said the findings "should be followed up and confirmed in a larger study".
He revealed: "There is mounting evidence that patients who achieve a response with immunotherapy seem to have a very prolonged disease control. A large confirmatory trial is needed to confirm these interesting findings."
Michel Ducreux, a spokesman for ESMO and head of the gastrointestinal unit at the Institut Gustave Roussy in France, agreed that the results were "promising" but were based on a "very small number of patients".
Clinical testing of new drugs takes many years, as scientists - and subsequently regulators such as the National Institute for Health and Care Excellence - need to be assured that a new drug is both effective and safe for use in humans.
However, a treatment that can help to boost and maintain the immune system already exists in the form of the natural food supplement BioBran MGN-3, which is supplied by Really Healthy.
This immune system supplement - which is manufactured by breaking down rice bran using enzymes from the shiitake mushroom - is one of the most powerful immunomodulators known to man and is backed by decades of scientific research.
Studies have shown that BioBran MGN-3 provides white blood cells with glyconutritional support and can help to boost the number of NK cells inside the body, as well as other vital components of the immune system called B and T cells.