A survey has revealed the extent of Britons' lack of good-quality sleep.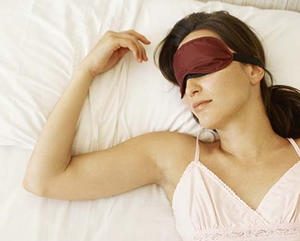 Britons are struggling to get the quality and amount of sleep they need to feel energised and positive during the day, a survey suggests.
Employee health expert energiseYou surveyed more than 2,000 people to shed light on their sleeping habits and wellbeing.
Just 28 per cent of respondents said they wake up feeling refreshed and full of energy in the mornings, meaning the majority struggle to keep going during the day.
Less than half (44 per cent) of survey respondents claimed to be happy with the amount and quality of their sleep, with most failing to get the recommended amount of shuteye or sleeping badly at night.
Most people admitted they rarely go to bed before 11pm and a third said they do not spend time winding down in the evenings before attempting to sleep.
Eighty-four per cent of respondents said they look at their clock if they wake up during the night - a sure-fire way to prevent further sleep if morning is only a couple of hours away.
The problem seems to really get people down, with two-thirds admitting they think and talk about their lack of sleep after experiencing a bad night.
Oliver Gray, an employee health and energy expert and managing director of energiseYou, said: "Sleep is truly our foundation for great health, excellent energy and a happy positive mind, but more than half of us are unhappy with the amount and the quality of sleep that we get.
"We spend roughly a third of our lives in bed, so making good sleep a priority is key, no matter how hectic your life is."
Mr Gray also urged people to be wary of resorting to sleeping pills, noting that while they may provide a quick fix, "they won't address the root of the problem".
Those struggling to find enough energy to get through the day should try to get to bed at a sensible time and eat a healthy, balanced diet.
It may also help to consume a nutrient-dense greenfood such as The Really Healthy Company's Klamath Blue Green Algae.
Grown naturally in the wild, this organic superfood has an energising effect and may help to decrease fatigue as well as aiding memory and concentration.