Breast Cancer Campaign is calling for more support for women taking tamoxifen to help them to complete the five-year treatment course.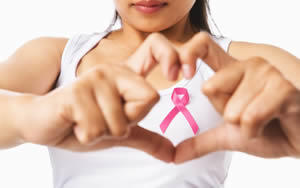 As news fills the media of hundreds of women being forced to stop taking the breast cancer drug tamoxifen as a result of unpleasant side effects, Breast Cancer Campaign is calling for vital support to help women to complete the five-year drug programme.
The charity found that if women were given encouragement to continue the one-pill-per-day treatment to completion, around 400 to 500 lives - that are otherwise lost to breast cancer - could be saved every single year.
Tamoxifen is currently prescribed annually to around 13,000 women - often following other interventions, such as surgery, radiotherapy and chemotherapy.
According to the British Journal of Cancer, over 5,000 of these patients are not completing the course due to unpleasant side effects, which include hot flushes, sweating, nausea, indigestion, weight gain and changes in women's menstrual cycles.
And yet, research has shown that a failure to see the treatment through to the end increases the risk of breast cancer recurrence and early death.
Not only is this devastating for patients and their families, but it is also proving to be an enormous financial burden on public health services.
Baroness Delyth Morgan, chief executive of Breast Cancer Campaign, said: "Tamoxifen is one of the most effective treatments for breast cancer when taken as prescribed, but sadly some women find it intolerable to take the full five-year course and risk recurrence of their disease."
Those women battling with adhering to their treatment as a result of unpleasant side effects may look to other ways to stave them off, in a bid to continue with their course of tamoxifen.
Leading as healthy and active a lifestyle as possible could go some way to helping people to keep fighting fit, while certain supplements and formulas have been designed to aid with problems such as indigestion and nausea - which can be side effects of tamoxifen treatment. They may also give the immune system a much-needed boost.
Available from Really Healthy, Biobran is one of the most effective food supplements to help the body maintain a strong and healthy immune system, while its Alpha Curcumin plus supplement is a powerful natural antioxidant. Alpha Clear, another potent antioxidant and energiser, has also been proved to help with metabolism and immunity.
Those looking for one all-encompassing supplement may be interested in taking KBG Algae, which is one of the most nutrient-dense greenfoods available for those looking to give their health a boost.