New research suggests a biological basis for the apparent 'month of birth' effect in MS and suggests a need for more studies on the benefits of vitamin D supplementation in pregnancy.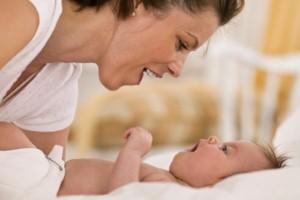 A baby's month of birth may influence the development of its immune system, as well as its levels of vitamin D, new research in the journal JAMA Neurology has show.
Researchers at Queen Mary, University of London and the University of Oxford conducted their study in relation to multiple sclerosis (MS), a neurological condition that occurs when the body's immune system mistakenly attacks a person's nervous system.
Previous studies have indicated that the risk of MS is greatest for people born in May and lowest for those born in November, with experts believing this may be due to varying degrees of exposure to sunlight - and resulting variations in levels of vitamin D - during pregnancy.
For their latest study, scientists analysed cord blood samples from 50 babies who were born in November and 50 who were born in May in London.
These samples were analysed to determine their levels of vitamin D and T-cells, some of which are involved in autoimmune diseases such as MS.
They found that babies born in May had about 20 per cent lower levels of vitamin D than those born in November, as well as higher levels of potentially harmful T-cells.
Study co-author Dr Sreeram Ramagopalan, a lecturer at Queen Mary, University of London, said: "By showing that month of birth has a measurable impact on in utero immune system development, this study provides a potential biological explanation for the widely observed 'month of birth' effect in MS."
He claimed that vitamin D may drive this effect, adding: "There is a need for long-term studies to assess the effect of vitamin D supplementation in pregnant women and the subsequent impact on immune system development and risk of MS and other autoimmune diseases."
Those particularly interested in boosting their levels of vitamin D should seek out a high-quality vitamin D supplement, such as the one supplied by The Really Healthy Company.
Naturally produced without hexane extraction, this vitamin D3 supplement can be taken daily with meals and contains nothing other than natural vitamin D3, vitamin E and extra virgin olive oil.
Alternatively, those looking for broader immune system support may be interested in BioBran MGN-3, a research-backed food supplement that can help to maintain a strong and healthy immune system.
Thanks to its unique blend of hemicellulose nutrients, achieved by breaking down rice bran using enzymes derived from the shiitake mushroom, BioBran MGN-3 helps the body's own immune system to work more efficiently.