New figures show that bowel cancer rates are on the rise in the UK, with men bearing the brunt of the increase.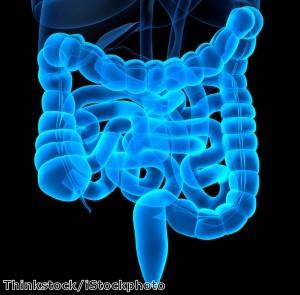 There has been a major rise in the prevalence of bowel cancer in recent years, particularly among men, new figures show.
A report from Cancer Research UK reveals that bowel cancer rates have risen by almost 30 per cent among UK males over the past 35 years.
While just 45 in every 100,000 men were diagnosed with bowel cancer in the mid-70s, rates have risen by 29 per cent to 58 cases per 100,000 men in 2008-10.
At the same time, women have seen an increase of just six per cent in their rates of bowel cancer, with data for 2008-10 showing a rate of 37 cases per 100,000 women.
The figures also reveal that people in their 60s and 70s have experienced the most noticeable increase in bowel cancer diagnoses, with more than 23,000 cases now detected in this age group each year.
Professor Matthew Seymour, professor of gastrointestinal cancer medicine at the University of Leeds and director of the National Cancer Research Network, said: "We know the risk of bowel cancer increases as we get older and, since we're all living longer, it's no surprise to see that the number of people getting the disease is rising.
"But when we look at these figures and take people's age into account, we still see that the risk of bowel cancer has gone up in men in the last 35 years. It's important to find out what's behind the rise and what we can do about it."
With the prevalence of bowel cancer on the rise, more needs to be done to prevent the disease from occurring and to ensure people's immune systems are as strong as possible in the event that they are diagnosed with cancer.
Research is increasingly focusing on the field of immunotherapy, which aims to stimulate the immune system, and many people are interested in the potential of natural immunomodulators such as MGN-3 arabinoxylan.
This unique complex is found in BioBran MGN-3, a food supplement supplied by THe Really Healthy Company that is made from rice bran and enzymes derived from the shiitake mushroom.
A significant amount of research has been carried out into BioBran MGN-3 that shows its ability to rapidly increase the activity of NK, T and B cells, thereby enhancing the immune system and its ability to fight inflammation and disease.