A study suggests that many women prefer to let their bodies heal naturally when they get urinary tract infections.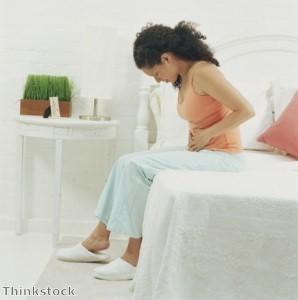 Many women with symptoms of urinary tract infections (UTIs) prefer to let their bodies heal naturally, a study has found.
Scientists at the University of Amsterdam studied 176 women who had contacted their GP because of a UTI.
Doctors asked 137 of these women if they would be willing to delay taking antibiotics and see if the infection went away by itself.
The researchers discovered that 37 per cent of the women were happy not to take antibiotics.
One week later, 55 per cent of the women who chose to delay were still not using antibiotics, and seven in ten of these reported that their symptoms had disappeared.
The findings, which are published in the journal BMC Family Practice, suggest that many women choose to avoid using antibiotics, instead preferring to give their bodies a chance to recover on their own.
Lead researcher Dr Bart Knottnerus, from the Academic Medical Centre of the University of Amsterdam, said: "Women may be more receptive to the idea of delaying treatment than is commonly assumed by many clinicians.
"Simply doing nothing, or giving pain medication instead of an antibiotic, is an effective treatment and one which will reduce the risk of developing antibiotic-resistant bacteria."
The process of natural healing is aided by leading a healthy lifestyle, including getting a sensible amount of sleep and adopting a balanced and nutritious diet.
Many people also choose to support their immune system by using a natural food supplement to ensure their bodies are well-equipped to fight off infections such as UTIs.
One such example is BioBran MGN-3, which is widely regarded as one of the most effective food supplements for maintaining a strong and healthy immune system.
Supplied by Really Healthy and backed by decades of scientific research, BioBran MGN-3 is formed from the breakdown of rice bran using enzymes from the shiitake mushroom.
This optimal process results in a unique blend of hemicellulose nutrients including arabinoxylan, which has been shown to optimise the body's natural healing processes by providing nutritional support to our white blood cells, including T, B and NK cells.