A large new review has found 'compelling' evidence for a link between low vitamin D and adverse pregnancy outcomes.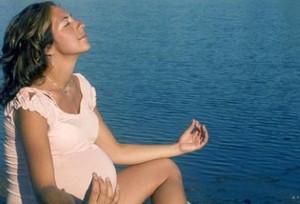 Women with insufficient levels of vitamin D in their blood may be more likely to experience adverse pregnancy outcomes such as gestational diabetes and pre-eclampsia, a review has concluded.
A team of researchers at the University of Calgary in Canada looked at the results of 31 previous studies that had assessed the effect of maternal vitamin D levels - in the form of 25-hydroxyvitamin D (25-OHD) - on pregnancy and birth outcomes.
They found that mothers-to-be with low levels of vitamin D were more likely to develop gestational diabetes, a condition where there is too much glucose in the blood during pregnancy.
Women with low vitamin D were also more likely to be diagnosed with pre-eclampsia, which is characterised by high blood pressure, fluid retention and protein in the urine.
The review also revealed that maternal vitamin D insufficiency may increase the risk of low birth weight in newborns.
Writing in the British Medical Journal, the study authors described their findings as "concerning".
"Our review ... shows an increasingly compelling case for a causal relationship between low 25-OHD levels and adverse maternal and neonatal outcomes," they concluded.
The researchers also noted that vitamin D insufficiency is common during pregnancy, particularly among vegetarians and those from ethnic minority groups with darker skin.
Writing in an accompanying editorial, Dr Robyn Lucas from the Australian National University in Canberra observed that vitamin D supplements, diet and sunlight exposure should be used together to ensure all pregnant women get enough vitamin D.
Consumers who are interested in boosting their levels of vitamin D may want to consider the high-quality supplement supplied by The Really Healthy Company.
The naturally-sourced vitamin D3 food supplement provides ten micrograms (400 international units) of this vital nutrient per drop and, unlike many other types of vitamin D supplement, is produced without using a process called hexane extraction.
This means the product is free from potentially harmful hexane residues and contains nothing other than naturally extracted vitamin D3, vitamin E - which acts as a natural preservative - and an extra virgin olive oil base.