PAD sufferers could be at risk of increased blood pressure due to low antioxidant levels.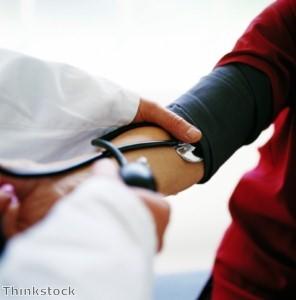 Low antioxidant levels have been linked to increased blood pressure during exercise for peripheral arterial disease (PAD) sufferers.
PAD affects an estimated ten million people in the US alone and can increase the chance of death from a cardiovascular event, with symptoms ranging from leg pain through reduced blood flow to an increase in blood pressure.
While the causes of the disease are unknown, researchers from the Penn State Hershey Heart and Vascular Institute have reported that boosting antioxidant levels could prove an effective way of reducing adverse affects of PAD.
Matthew Muller, lead author of the study and postdoctoral fellow in Larry Sinoway's laboratory at Penn State College of Medicine, explained that past studies have shown "having low antioxidant levels and increased reactive oxygen species - chemical products that bind to body cells and cause damage - is related to more severe PAD".
This is because antioxidants can help to prevent the reactive oxygen species from damaging cells within the body.
Increased blood pressure while exercising occurs in the legs of PAD sufferers, before pain starts.
Scientists found that a blood pressure increase comes from the muscle itself, with the brain not telling the leg to contract and pressure continuing to increase.
"This indicates that during normal, everyday activities such as walking, an impaired antioxidant system - as well as other factors - plays a role in the increased blood pressure response to exercise.
"Therefore supplementing the diet with antioxidants may help these patients, but more studies are needed to confirm this concept," he added.
For a superlative full-spectrum antioxidant food supplement, PAD sufferers could try the AlphaGuard Plus antioxidant complex.
One of the best all-in-one antioxidant supplements, it combines vitamin C, grape seed extract, curcumin extract, vitamin E, beta-carotene and many other potent vitamins and minerals, each working synergistically within the body to fight free radicals and excess oxidation.