A study has discovered how fructose produced by the body could be behind obesity and insulin resistance.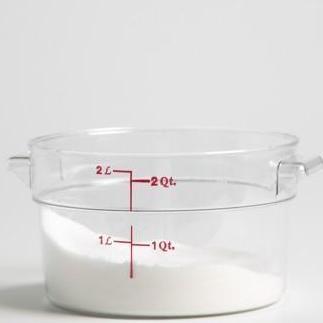 There are many old wives' tales that get passed between fellow dieters and people conscious of their weight about how best to keep off the pounds. However, a new study may go some way to dispelling the myth that fructose is relatively harmless, linking it not only to obesity, but also to insulin resistance.
Scientists from the University of Colorado School of Medicine have reported that fructose that is generated from glucose and non-fructose-containing carbohydrates could be a risk factor for the two medical conditions.
Ironically, it seems to be the high glycaemic foods which are indirectly causing a problem, as they are responsible for the generation of the low glycaemic sugar fructose, experts explained.
Co-author on the study - published in the journal Nature Communications - Miguel Lanaspa explained: "Our data suggests that it is the fructose generated from glucose that is largely responsible for how carbohydrates cause fatty liver and insulin resistance."
For the purposes of this study, the fructose is that which is produced naturally by the body, and not fructose which has been ingested as part of an individual's diet.
"While some of the weight gain is driven by the caloric content and the effects of stimulating insulin, the ability of high glycaemic foods to cause insulin resistance and fatty liver is due in part to the conversion of glucose to fructose inside the body," added senior author Richard Johnson, professor of medicine and chief of the division of renal diseases and hypertension at the School of Medicine.
People who have any concerns about the health implications of insulin resistance may be interested in taking a supplement that has been proven to help with this, such as AlphaGuard Plus - available from Really Healthy.
Lipoic acid, a constituent of the formula, can help not only with metabolism of sugar in the body, but also with other vital biological processes such as nerve function. It can also aid with stopping arterial lesions developing, lowering triglycerides and inhibiting inflammation of blood vessels and weight gain.
Other health-conscious individuals may opt to use natural sweeteners to limit their quantity of sugar intake. However, for those who do not wish to use artificial sweeteners, a natural Xylitol sweetener such as AlphaSweet - also from the aforementioned healthfood supplier - could be the perfect solution.