A new study has shown that oral and cardiac health may be closely linked.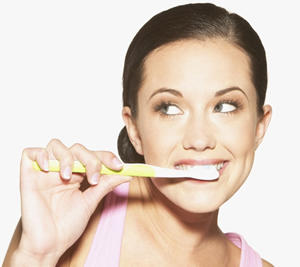 Members of the general population and medical professionals alike will always welcome information and research providing guidance as to the best practices for avoiding certain conditions and illnesses.
Now, new research carried out by investigators at Columbia University's Mailman School of Public Health has suggested that brushing teeth well may help to reduce the progression of atherosclerosis - a condition where the arteries are narrowed due to a build-up of plaques.
Brushing teeth well constitutes not just picking up a toothbrush and having a quick 30 second clean. The study found that, in order to reap the benefits for the health of their heart, individuals must take care of both their teeth and gums, by brushing, flossing and regularly visiting the dentist to keep their oral health in tiptop condition.
Published online in the Journal of the American Heart Association, the findings are the first of their kind to show that gum health could be associated with a reduction of this kind, to what is being considered a "clinically significant" degree.
Lead author Dr Moise Desvarieux, associate professor of epidemiology at the Mailman School, commented: "This is the most direct evidence yet that modifying the periodontal bacterial profile could play a role in preventing or slowing both diseases."
The results were compiled from data from 420 adults, who provided 5,008 plaque samples that were taken from teeth and beneath the gum. These were tested for 11 bacterial strains that are linked to periodontal disease and seven control bacteria, while fluid from around the gums was also analysed for a biomarker of inflammation, interleukin-1β. The state of participants arteries, meanwhile, was measured using high-res ultrasound.
The study and its findings are significant as atherosclerosis is currently one of the main risk factors for heart disease, stroke and associated fatalities.
Scientists are now considering why and how there may be a link between what is going on in the mouth and the progression of atherosclerosis. It is thought that poor oral health and the inflammation associated with this may play a role in promoting the symptoms of atherosclerosis.
It is hard to estimate how many people may have atherosclerosis, as almost all adults will present symptoms to some degree. However, it tends to be more common among those over the age of 40, as people's arteries naturally harden slightly with age.
"It is critical that we continue to follow these patients to see if the relationship between periodontal infections and atherosclerosis carries over to clinical events like heart attack and stroke and test if modifying the periodontal flora will slow the progression of atherosclerosis," added Dr Desvarieux.
Individuals looking to safeguard their oral health might be interested in using a natural alternative to chemical-based toothpastes to help with this. Good Gums, available from the Really Healthy Company, offers a new way for people to brush their teeth. A completely natural formula, the powder - which combines with saliva - is made from herbs and minerals that optimise gum health, and includes baking soda, French grey sea salt, vitamin C with bioflavanoids, myrrh, peppermint and tea tree, amongst other things.
The formula is preservative-free, not tested on animals and contains no artificial colours, flavours, harsh abrasives or fluoride. It is also perfect to use when it comes to air travel, as individuals will be able to take it on the flight with them, given that it is neither a liquid nor a paste.