The health benefits of algae have been well established for centuries, but it is enjoying something of a rise to prominence among Western consumers lately, following years of use in the Far East.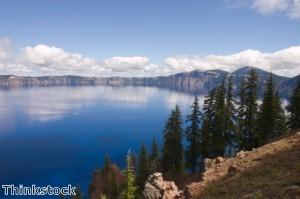 Often used as a dietary supplement to improve general health, the ancient organism has been shown to be rich in beta-carotene that can help fight cancer and cardiovascular disease, while a body of evidence suggests that the abundance of antioxidants contained within is effective at stopping a build-up of harmful free-radicals in the body.
As well as these benefits, algae have also been attributed with improving several bodily processes and functions, such as bowl movements, while it is a rich source in vitamins, minerals, amino acids and protein. All of which makes the substance a great addition to a natural, healthy diet.
And if you're looking for the ideal supplement to maintain your health and boost wellbeing, a great all-round option is Power 3, which contains an assortment of some of the most powerful of these superfoods, namely: Klamath blue-green algae, USP Spirulina and Super Chlorella.
Klamath blue-green algae is already heralded by many nutritionists as the most powerful type and it is incredibly rich in nucleic acids, vitamin B12 and trace minerals. Spirulina has been used as long ago as the 14th century, when it was consumed by the Aztecs and Mesoamericans and is another incredibly popular nutritional supplement.
Particularly popular in Japan and south-east Asia, Chlorella, meanwhile is a single-cell green algae that has been shown to promote detoxification and promote the immune system, while research has also shown that the supplement can help prevent the transfer of toxic chemicals called dioxins from mother to child during pregnancy.
The superfood has been particularly popular with celebrities as of late, and David Haye credited the algae for helping him achieve the ripped physique that he showed off in the jungle on the most recent series of I'm A Celebrity… Get Me Outta Here!
The heavyweight boxer was only too keen to extol the benefits of the freshwater algae, which he said has helped him achieve such excellent muscle tone. Victoria Beckham and Miranda Kerr are also reportedly fans of the supplement because of the positive effect it can have on the skin thanks to its high vitamin A content.
For health aficionados, the benefit of KGB Super-3 is that it combines all three of these algae types, to offer a significant boost to health and wellbeing.