Female urinary incontinence should not be a taboo subject, claims a urogynaecologist.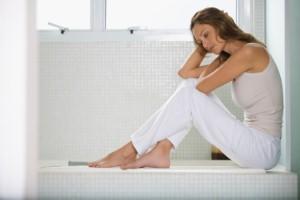 Urinary incontinence can be a sensitive issue for many sufferers, but a leading doctor is urging for a change in public attitudes surrounding the condition, while also raising awareness.
Professor Douglas Tincello, a urogynaecologist, claims that women in particular tend to endure in silence for fear of embarrassment.
He told the Leicester Mercury that the subject need not be unmentionable.
"Urinary incontinence among women is a much more common condition than many people realise. For many years, the subject has been considered taboo, or a normal consequence of having children and growing old," Professor Tincello explained.
He went on to describe how in the past ten years he has been a consultant within the NHS and has witnessed a development in perception towards incontinence.
"I have seen this attitude change as awareness grows among the public, patients and GPS that incontinence should be regarded as an inevitable result of being female and that it is indeed highly treatable.
"In parallel with increasing awareness, medical research has moved rapidly within this field," Professor Tincello continued.
The professor is also preparing to head a free public lecture on the subject, outlining the causes of incontinence and prolapse, as well as available treatments and ongoing research.
Provided a doctor has ruled out potential diseases, many women could benefit from a natural supplement such as Flowease, with its premium quality rye flower pollen extract.
With its combination of minerals, amino acids, enzymes, liponic acids and antibacterial substances, it provides the phyto-nutrients necessary to help the body maintain bladder health and stability and is based on over 40 years of research.
To incorporate Flowease into one's diet, take two tablets, three times a day before meals, accompanied by a glass of water, to witness the full effects.