A study has suggested that educating people could be a key way to tackle the growing problem of obesity.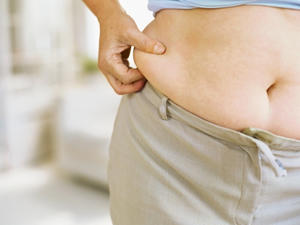 New research has suggested that education might be a key area to target for those who are tackling the issue of rising obesity among females who have sedentary occupations.
According to a study carried out by researchers from University College London using data from a Chinese survey, uneducated women who spent most of the day sitting down were twice as likely to be what is called 'centrally obese' - rather, have a greater waist circumference - than those uneducated women who worked in more active roles.
However, the findings - published in BMC Public Health - revealed that for educated women, no such difference was discernible.
The data was compiled from a sample of 2,465 women aged over 60 who had taken part in the Chinese Four Provinces study, which was funded by Alzheimer's Research UK and carried out by Dr Ruoling Chen from UCL.
China was used a case study for this kind of research because, for much of the population, an urbanisation transition is taking place, as people move from the countryside into office-based roles in service and industrial sectors in cities.
Dr Amina Aitsi-Selmi, lead author of the study, explained how the risk of obesity was becoming an ever-greater problem in China "reflecting the impact of the growing obesity epidemic worldwide".
"We are only beginning to examine the effect of the wider determinants of obesity, like education and employment, on women in low and middle-income countries," she added, confirming that more research is required.
Women - and indeed men - who are conscious of their figure may be interested in taking a healthfood supplement which has been proven to potentially help people to control their weight.
Research shows that a green tea extract - such as Green Tea-ND extract from Premier Research Labs, available from the Really Healthy Company - may help not only to regulate the update of glucose and lipids from foods, but it may aid those with type 2 diabetes to control glucose levels in their blood.
From the same company, KBG Algae is another supplement which could be a welcome addition to a nutritious, balanced diet to boost overall health. It is one of the most nutrient-dense greenfoods available on the market, presenting just four calories per gram, making it an ideal adjunct to weight-loss programmes.