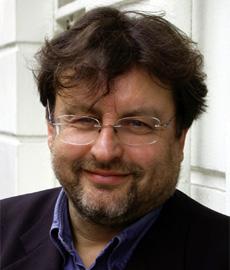 It was with great sadness that we heard about the peaceful passing of Dr. Etienne Callebout M.D. last weekend on the 9th January 2022. Callebout was a brilliant, compassionate and somewhat enigmatic medical doctor who could integrate an astonishing array of different medical treatments to reverse even Stage IV cancer in many of his patients. We always said at The Really Healthy Company that if any of us personally needed a treatment program for cancer, Dr. Callebout was at the top of the list of doctors that we would consult. And we have recommended him numerous times over the many years we have known him to those looking for a more integrative approach to their treatment programs (and often to those that conventional medicine had given up on).
Born in his Belgian, Callebout trained as a medical doctor at the Free University in Brussels where he specialised in emergency and tropical medicine. At the age of 19, he himself had a serious illness that needed naturopathic medicine to cure, and this awakened in him an understanding of the importance of integrative approaches.
Upon graduating as a medical doctor, Callebout first practised medicine in Bangladesh and Rancai before returning to practice in Belgium and England back in the 1980s. He was always seeking new treatment approaches, becoming proficient in naturopathy, homeopathy, acupuncture and cranio-sacral therapy as well.
In 1989 he witnessed his father's rapid demise of pancreatic cancer, and this galvanised his focus on the cancer arena, and it was in this field that he built up his reputation as one of the best integrative cancer doctors on the planet. (He even had his own section in Burton Goldberg's ground breaking tome, An Alternative Medicine Definitive Guide to Cancer, first published back in 1997.)
What set Callebout apart from most other integrative practitioners was his obsessive quest for ever new and more effective treatment methods and protocols. He spent much time learning from successful oncologists and integrative practitioners from around the world, including in Switzerland and Germany, which are renowned for their world-leading cancer treatment programs. This obsession to expand his knowledge to help his patients requires high intelligence, an open mind, and the humility to put himself continually under the tutelage of other doctors and clinics, even when his reputation was fully established. This was a man on a mission to reduce human suffering, a mission that even some of his integrative colleagues could not and did not appreciate. After all, Callebout didn't fit the expected medical mould, and approached his patients with the entirety of his being — not just with his encyclopaedic medical knowledge. And he made sure that his patients fully participated in their treatment choices, because he knew that that participation maximised the chance of success.
Dr. Callebout did a webinar for us a couple of years ago and we spoke to him on the phone more recently. And we were still recommending his consultations over the last month. But the last visual memory of him was sitting on a bench during a visit to Auschwitz, after a conference on Biobran in Krakow a few years back. He told us he had lost family in the concentration camps and we left him sitting on that bench in deep contemplation.
That was Callebout through and through – a man sensitive to the suffering of humanity and a doctor motivated to do something about it. That focus, humility, compassion and determination saved countless lives over the years, and the alternative/complementary health community has lost one of its leading lights.
We want to say to Etienne, thank you for all you have done and for helping so many desperate people over the years. We will all miss you.
Nancy & Andrew / The Really Healthy Company