Researchers have shown how a damaging bacterium is capable of suppressing the human immune system, causing duodenal ulcers and stomach cancer.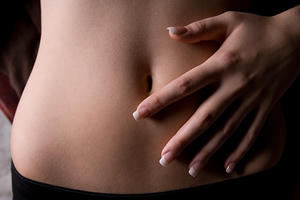 Researchers have shown how Helicobacter pylori - a bacterium found in the stomach lining of roughly half of the world's population, which is known to cause potentially fatal diseases - is capable of suppressing the human immune system to survive.
While the majority of people infected by H. pylori exhibit no symptoms, between one and two per cent develop stomach cancer. The bacterium has also been linked to duodenal ulcers.
Attending last week's Society for General Microbiology Autumn Conference, a team from the University of Nottingham has shown that H. pylori stops the body from producing 'human beta defensin 1' - an antimicrobial factor normally present in the mucosal lining of the stomach.
Researchers collected stomach tissue biopsies from 54 patients and found that levels of human beta defensin 1 were inversely proportional to the quantity of H. pylori bacteria. On average, infected individuals showed ten times less human beta defensin 1 than those in whom the bacterium was not identified.
This is because H. pylori injects bacterial products into the cells of the stomach lining, activating chemical pathways that suppress human beta defensin 1 production. Furthermore, this process incurs an inflammatory response - meaning that the bacteria can colonise the stomach more easily.
Katie Cook, who presented the study's findings, said she hoped the research would lead to the development of a diagnostic test to determine whether a patient is at risk of developing stomach cancer.
"To identify people who are likely to suffer from stomach cancer we need to understand how H. pylori interacts with the cells of the stomach lining," she commented.
Those who find they have problems with irritation caused by H. pylori bacteria may be interested in taking Botanical Stomach Complex by Premier Research Labs, available from Really Healthy, as it may help to alleviate symptoms.
The broad spectrum stomach and digest support formula, which targets those who have sensitive stomachs, contains nutrients which help to balance digestion, as well as live plant extracts which are much more potent than many other enzyme supplements on the health food market.