Immunotherapy is an exciting field of cancer research, but any new drugs are likely to be extremely expensive.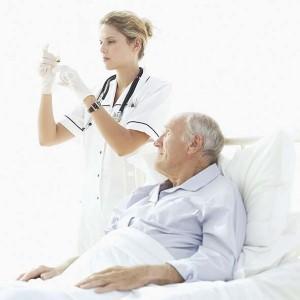 Advances are constantly being made in the field of oncology, with immunotherapy representing a particularly exciting approach to cancer treatment.
However, an article in the prestigious Nature journal has pointed out that these advances will come at a financial cost, particularly as many immunotherapy drugs will be used in combination with other medications.
Science journalist Heidi Ledford cites figures from investment bank Citi's head of global healthcare research Andrew Baum, who expects immunotherapy agents to be treating 60 per cent of cancers in ten years' time.
While this is undoubtedly good news in terms of clinical outcomes, the drugs are expected to earn some US$35 billion (£22.3 billion) per year.
Immunotherapies are expensive, with one of the first drugs to be approved - ipilimumab - costing about £15,000 per month in the UK.
This means the National Institute for Health and Care Excellence (NICE) will want to be thoroughly convinced of the cost-effectiveness of any new immunotherapy drugs before giving them the green light.
Not only are immunotherapy drugs expensive in their own right, they also raise the prospect of new and hopefully more effective drug combinations.
Again, however, this will add to the overall cost of cancer treatment.
Scott Ramsey, a healthcare economist at the Fred Hutchinson Cancer Research Centre in Seattle, US, told Nature: "Cancer is a very complicated and expensive disease. But now it's turning into a chronic disease and we're talking about years of maintenance therapy with drugs that cost $10,000 (£6,400) a month."
Concerns about the costs of novel immunotherapy drugs are justified, but there are natural ways to support the immune system that are available at a fraction of the cost.
One example with a wealth of clinical research behind it is Biobran MGN-3, a glyconutritional food supplement that has been shown to enhance depleted immune systems and support the body's defences as it seeks to fight off illness.
While Biobran MGN-3 cannot be described as a 'cheap' option, it is certainly far more affordable than the next generation of immunotherapy drugs - costing users around £10 per day - and appeals to those looking for a natural, wholesome way to maintain a strong and healthy immune system.
Not only that, but an increasing number of doctors are recognising the potential benefits of Biobran and agreeing to provide it on the NHS.
It could therefore provide a more cost-effective use of the health service's limited resources than expensive conventional therapies, as well as offering a natural way for people to optimise their own healing mechanisms.