A large number regularly taking painkillers are worried of their dependence on the drugs.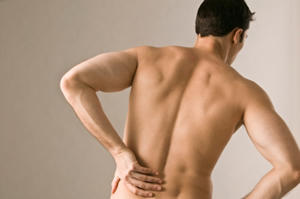 Chronic pain continues to be one of the most widely diagnosed complaints among adults in the UK. Despite this fact, there is often little in the way of conventional treatment available to patients that will help them manage their condition.
It is not surprising, therefore, that nearly a third of the UK's pain sufferers are concerned about the extent to which they rely on painkillers to manage their daily lives.
In fact, research by healthcare charity Nuffield Health suggests that 33 per cent of those taking medication to fight pain are worried about how much of a reliance on it they have.
Four in ten (37 per cent) said that they need painkillers simply to get by and carry on working. A third also revealed that they had been forced to take time off work due to pain – of these, 28 per cent had taken up to a week, with 16 per cent forced to take up to a month.
According to the survey of 1,659 people, one in seven also admit to having exceeded the recommended daily dosage of drugs in their attempts to achieve relief from pain.
Cabella Lowe, head of physiotherapy at Nuffield Health, expressed concerns that four in ten people taking painkillers feel reliant on them simply to get on with their jobs.
She suggested that there are alternative therapies available to pain sufferers that can improve both their home and work lives.
"The most important action is to seek expert advice quickly as research shows that early intervention is key to getting rid of pain," she said.
"Worries about dependency are high and match an increasing trend for people to use painkillers as a solution. Any concerns people have about their reliance on painkillers should be addressed urgently with a GP."
Because the underlying conditions that can cause pain are often quite complex, many are suffering from these symptoms over a number of years, with a quarter of those regularly taking painkillers (26 per cent) having done so for five years or more.
Understandably, concerns over dependency tend to rise the longer people have been taking painkillers – reaching 38 per cent among this group of long-term users.
If you want to reduce your reliance on pain medications, it could be beneficial to look into natural pain management techniques. Research has also shown that acupuncture can help ease back pain and is particularly effective when undertaken in addition to standard medical care.