Danish experts are concerned by people's intake of inorganic arsenic and acrylamide, both of which may increase the risk of cancer if exposure is high over a number of years.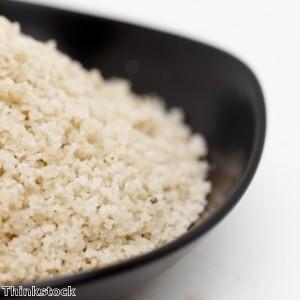 Consumers may want to take steps to mitigate the risks posed by inorganic arsenic and acrylamide in the foods they eat, after Danish scientists urged people to reduce their intake of these chemicals.
Researchers at the Technical University of Denmark's National Food Institute said that consumers do not need to worry about the presence of most unwanted chemical compounds in their food, particularly if they eat a varied diet.
However, Annette Petersen, senior adviser at the National Food Institute, claimed that "it would be advantageous if the intake of certain compounds was reduced", including inorganic arsenic and acrylamide.
Rice is one of the main sources of inorganic arsenic across all age groups, with babies and young children being exposed via rice crackers and rice porridge.
According to the National Food Institute, people's average intake of inorganic arsenic is so high that efforts should be taken to reduce levels where possible.
This is because the chemical may increase people's risk of developing cancer if consumed in large quantities over many years.
Christine Nellemann, head of division at the institute, suggests replacing the rice in some meals with potatoes, bread or vegetables in order to vary the diet and reduce exposure.
Acrylamide is another chemical in food that may also increase people's risk of developing cancer.
The chemical is formed when carbohydrate-rich foods are fried, baked or grilled at temperatures in excess of 120 degrees.
While the Danish research suggests that average intakes of acrylamide have fallen since 2007, levels are still too high.
According to the report, 36 per cent of adults' acrylamide comes from potato products, 30 per cent from coffee and 13 per cent from bread.
As well as cutting back on the types of food that contain high levels of these chemicals, people can take steps to reduce the impact of toxins inside their bodies by taking a dedicated detox supplement such as AlphaClear.
Supplied by The Really Healthy Company, this effective supplement contains a combination of the volcanic detox mineral zeolite and a powerful antioxidant called alpha lipoic acid.
Alpha lipoic acid could help to limit the oxidative stress caused by acrylamide thanks to its impressive ability to neutralise harmful free radicals throughout all regions of the body.
Zeolite, meanwhile, is micronised and has a unique cage-like chemical structure that enables it to mop up heavy metals and toxins - including arsenic - very safely, leaving no trace of itself inside the body.